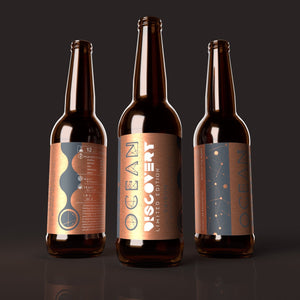 DISCOVERY SAISON
THE FIRST DISCOVERY IS HERE!
During the last three years, we've experimented with a wide variety of flavors and styles. Through those experiments we've stumbled upon things that are unique and that have stood out from the rest. Delving into the unknown, not knowing what we may find, we've discovered something truly special. It's about throwing things at the wall to see what sticks. Spur of the moment ideas. This series is dedicated to those discoveries. This limited release will bring you a sense of wonder.
Our new Discovery Saison is a refreshing, highly attenuated and fairly bitter with a dry finish. Characterized by a fruity, spicy, floral profile.
ABV: 6.92%
IBU: 15.8
Don't miss out on this one, it's only for a limited time! 🍻