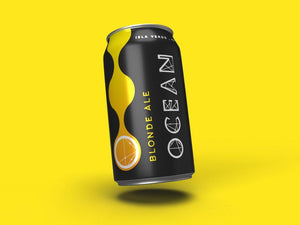 PRODUCT DETAILS
Our flagship beer, the OCEAN Blonde Ale is a delicate golden-colored ale designed for the island of the never ending summer. Enjoy a well balanced and refreshing brew with a slight malt sweetness, subtle bitterness and hop aroma. Born on the beach, for the beach!
Enjoy from our Blonde in our can form instead of a glass bottle! Easy to take it anywhere on the go.
Brewed and Canned by: Ocean Lab Brewing Co. in Carolina, Puerto Rico.
12 oz.




Malted Barley - American Brewer's Malt, Vienna Malt




Hops - American Noble Hops




ABV - 




SRM - 7.4




IBU - 15




Style - Blonde Ale