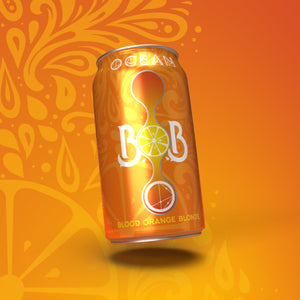 PRODUCT DETAILS
Our popular Blood Orange Blonde (B.O.B!) is a light and crisp infused formulated to delight the Puerto Rican craft beer enthusiast. Its characteristic flavor is achieved by using an organic blood orange infusion sourced from the best farms of California. Enjoy and refresh your palate with a wave of flavor... Cheers!
Enjoy from our BOB in our can form instead of a glass bottle! Easy to take it anywhere on the go.
Brewed and Canned by: Ocean Lab Brewing Co. in Carolina, Puerto Rico.
12 oz.

Malted Barley - American Brewer's Malt, Wheat Malt, Dextrin Malt

Hops - Galena, Horizon

ABV - 5.0%

SRM - 10.1

IBU - 13

Style - Fruit Beer