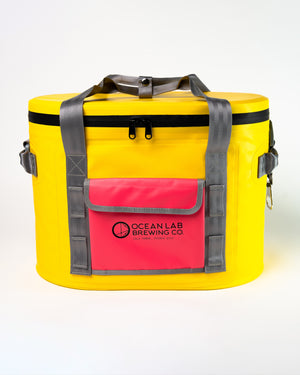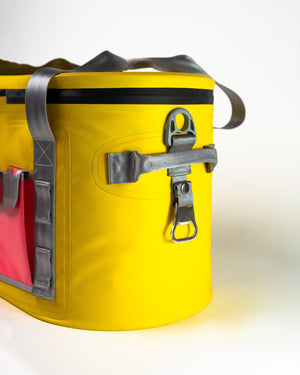 Ocean Lab Soft Pack Cooler - Yellow
The perfect way to carry your beers and keep them cool for a day of fun!
Ocean Lab Soft Pack Coolers are leak proof, lightweight, and very tough. Don't be deceived by its compact shape because its wide opening top makes it very convenient when accessing your drinks or food.
No matter where the adventure takes you, our Soft Pack Coolers are up to the task and keep your drinks cold for days.
Easy to carry.

Fits up to 3 six packs of beer bottles.

Opener on the side.

Size: 18.5" x 13" x 13.5"

Weight: 3.8lb

* this item is excluded from free shipping