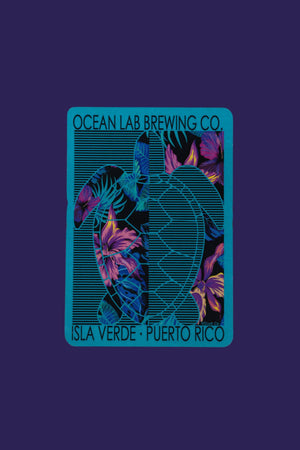 Flowers & Lines Turtle Sticker
PRODUCT DETAILS
This sea turtle sticker draws inspiration from the countless sea turtles that bless our Puerto Rican beaches with their presence.
Just like the graceful sea turtle, this sticker embodies wisdom and serenity, seamlessly merging the vibrant hues of nature with tranquil horizontal lines. It's a harmonious blend of the lively and the calm, mirrors the perfect balance of flavors that you'll find in our Ocean Lab beer .
 Use it as a bumper sticker, for your laptop, or for your water bottle.
Collect them all!
MATERIAL
Waterproof Vinyl