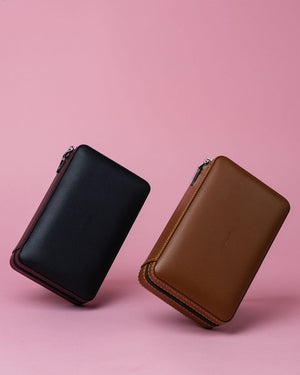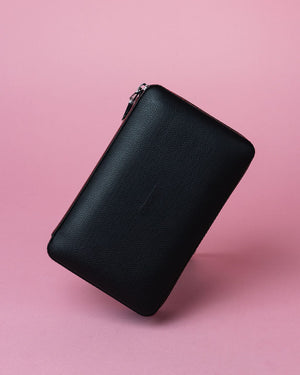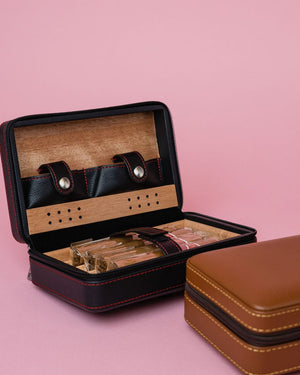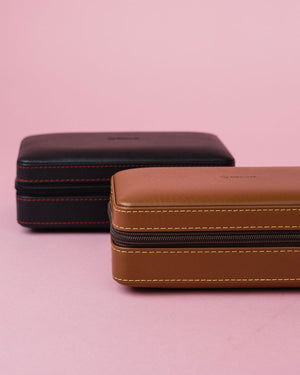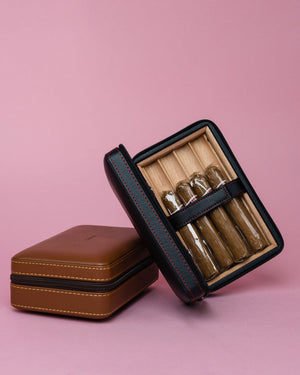 Leather Cigar Zipper Case
PRODUCT DETAILS
This portable leather case is lined in cedar wood to keep your cigars in top condition while you travel.
Just add distilled water to the humidifier to maintain the required humidity of the cigars.
Holds 4 cigars, 1 cigar cutter and 1 lighter. (not included).
 Add our Cigar Cutter - Black to complete your case.