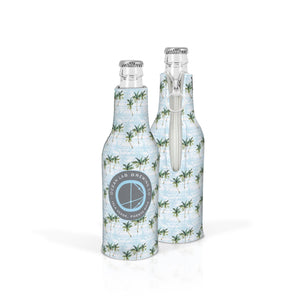 Retro Palms Bottle Cooler
Introducing our stylish and functional bottle cooler - the perfect accessory for any outdoor enthusiast! Made from high-quality neoprene, our bottle cooler is designed to keep your drinks cold and refreshing for hours, even on the hottest days.
The bottle cooler is designed to fit most standard-sized bottles, with a sturdy zipper closure that ensures a snug and secure fit. The material is also stretchy, making it easy to slide your bottle in and out of the cooler.